Introduction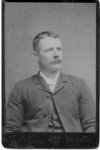 One of our greatest American resources is rapidly disappearing.
It's not oil or gold or even our once unequaled workforce.
It is the basis of our very existence. It is the American Family.
One such family once populated a small area of Owings Mills , Maryland.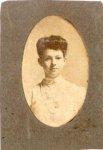 This web site contains information about a family that lived in a little place which they called Moser Hill (19th century - mid 20th century).
Here you will find a brief history, ancestrial information, photos and letters written by my father, James Frank Alban who grew up there.
This is a story of strength and perseverance through the hardest of times. It has been at times a story of people who were poor in the eyes of the world, but rich in the things that really matter ; love for each other, strength of character and devotion to the important things in life.
About this Website
I started this website before 2006 for my dad who died in June 2008. He had become interested in studying his roots and had written letters to a sister Ethel and cousin Thelma on his recollections of their family's history.
His focus and studies in ancestry had been on the Eby and Moser families. He had bought several references on the ancestry of the Eby family.
As a Christmas present one year, I gave him a one year membership to ancestry.com.
I regret not having done it sooner. So many questions left unanswered.
In reviving this website,my focus is on my Alban ancestry.
Thelma 1 ⇒