Thelma 1
Dear Thelma-. (With copy to my son, Tom)
The history of the Eby-Moser family is very interesting and there has been an intertwinement of the two names for centuries. I have learned a great deal about the Eby family ( spelled Aebi in Europe)
The earliest records of the Aebi family shows up in 1388, living in Basel, Switzerland. The Aebi men played a large part in the history of the renaissance and many times, suffered imprisonment for preaching beliefs contrary to Roman Catholic dogma.
At your son Mark's graduation party I got to talking to Eugene Eby and he believes we are descendants of Theodorus Eby who arrived in America on September 23, 1710. Their ship - the MARIA - HOPE put into harbor at Philadelphia, Pa. Theodorus and his family became a part of the Mennonite community in Germantown, Maryland but after a short stay moved his family to the fertile farming area of Lancaster County, Pa. Note: Further research has revealed that Lemuel Eby descended from Andreas Aebi who came to America on August 24, 1728. See Details
I have always been intrigued with the Eby family (my maternal grand-mother's maiden name) and when my son Thomas come up with the 1850 census record of Frederick County showing her grand parents - Emanuel Eby born 1800 and wife Catherine (Shank) I had the feeling of striking GOLD. Looking through these old records you will find names like Willard, Moser and Crawford inter-marrying into the Eby family.
The first-born of Emanuel and Catherine was Lemuel Eby born April 11, 1827. Lemuel and his wife Mary E, (Six) had two sons: Clayton Henry and James Milton, and six daughters - Annie, Sara, Isabelle-my grandmother, Matilda (nicknamed Bess), Grace and Hellen. Lemuel made his living by teaching school at Sabillasville, Md. A father is always concerned at how his son will turn out and I would say Lemuel did his father (Emanuel) proud.
Lemuel's daughter - Annie married Oscar Willard and their first born was a son - they named him Maurice. Maurice Willard was in the U. S. army, and rising to the rank of Colonel, served his country at the pentagon until he retired. Colonel Willard and his wife had no children but had to subsidize his mother's (Annie) living and in later years, his brother's as well.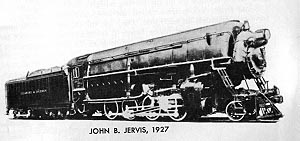 Uncle Clay walked with a terrible limp as if one leg was shorter than the other. l asked about it one day and was told that his legs grew like that from his hanging out of the side of a train so much - he was the conductor of a passenger train for the Western Md. Rwy. and he had to give signals to the engineer that it was safe to take off with the train.
Uncle Milt worked as a carpenter. One day he was repairing the roof of a building at St. Marys in Emmittsburg. It was on a day in November 1928 and the votes had been counted for the president of the United States. Alfred E. Smith, the first Roman Catholic to run for president lost to Herbert C. Hoover. Someone from the office came out and told the men on the roof that Al Smith lost the election. Evidently, Uncle Milt forgot where he was - he rose to his feet and hollered Hallelujah.. He was told to come down off the roof, he was given his wages and that was the end of his employment at St. Marys.
Aunt Annie, becoming a widow at the age of 45, deserves a lot of credit. She immediately took up sewing as her occupation and her main clientele were the nurses at the tubercular hospital at Sabillasville. Her husband, Oscar Willard must have died unexpectedly, at the age of 51, in the year of 1903. I say this because their daughter, Elizabeth, was all packed up and ready to move to a boarding school to finish her education. The school was Hannah Moore Academy at Reisterstown, Md. It would have left Aunt Annie alone so the boarding school was cancelled.
Aunt Annie carried herself quite proper all the days of her life and one might suspect that she was of regal bearing. Lemuel had done a great job in bringing up his children. Lemuels wife died in 1890, and after her death would frequently visit his daughter, Belle while they lived on the Dolfield Farm. My mother told me the old gentleman would walk around the farm for exercise and that he would strike a very imposing figure as he did so.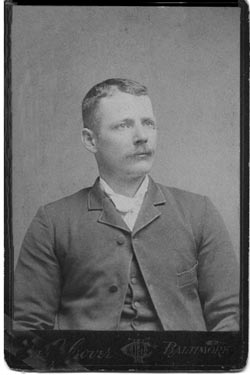 My Grandmother Belle Eby married Charles Moser when she was 18 years old. Aunt Annie, her older sister had much to say about her marrying a farmer. Her husband, Uncle Oscar was a builder. It is true, of necessity Grandmother was a hard worker all her life, but she raised an admirable family - five daughters and four sons. Their last three children were born in Baltimore County - Carrie 1899, Ethel 1902 and Eugene 1905.
Grandfather Moser moved his family to the Dolfield Farm, Gwynbrook, Md. in 1898 and worked for Mr. Dolfield about ten years. In 1908, Mr. Dolfield gave the farm and the surrounding territories to the state of Maryland for a State Game Farm. At the same time, the senior Mr. Trout (he had two sons - Norman and Milton) decided to sell his house and divide his farm, and Grandad bought the house and 365 acres of land.
⇐ Home
Thelma 2 ⇒